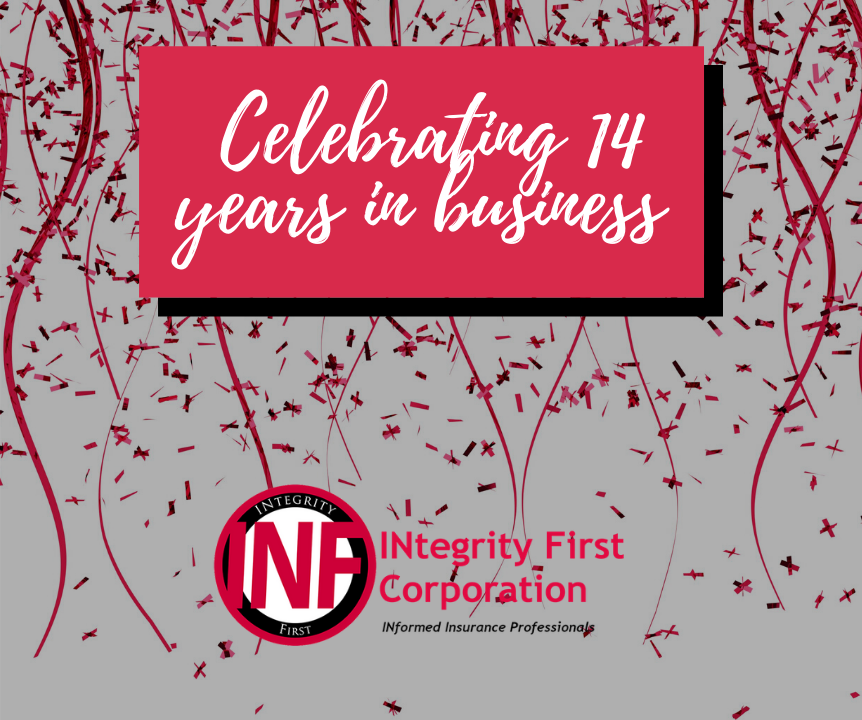 We at Integrity First Corporation are celebrating our 14th year in business this month and we want to thank all of our clients who made it possible because without you, we wouldn't have made it one year, let alone 14 years. So thank you very much.
With any anniversary, I think you start to reflect as to what has changed over the course of the years (other than the color of my hair). I actually had a client give me a call this past week. He asked me if I thought the legal malpractice industry was a lot more competitive than what it has been in the past because he's been receiving several emails, phone calls, and faxes every day from people that he's never heard of offering legal malpractice insurance. I told him no, as far as I was concerned, it was not more competitive. It's actually, from a coverage standpoint, probably less competitive than what it has been in the years past because there are less carriers that are actually offering the coverage.
As I started thinking more and more, I thought the reason why it seems that it's more competitive is because there are more agencies and more agents that have gotten appointments or assignments to be able to offer quotes and coverage terms and we as an industry have actually made the legal malpractice product more of a commodity at times than that of a professional product. Agencies now send out what's referred to as indication sheets and emails that say " If you answer these three or four questions, we'll throw a price at you." and that's what it's become. So, it does seem that it's gotten more competitive because of that practice. And, from my perspective, I think that's sad. 
As an agency, we pride ourselves in trying to establish a long and solid relationship with our clients, getting to know them, and making sure that they're getting the coverage that they need. We keep up to date and up to speed with the changes in the policy and the changes in the industry. We're not just going to throw out four questions at you and say, "Hey, answer these, here's your quote, don't really care what you do, not really sure if the policy is going to cover everything that you need. But we're gonna give you a price that's less than what you're paying." We're not going to do that.
We're going to continue to do what we have been doing the last 14 years, for the next 14 years. So, again, I want to thank all of you for giving us the opportunity to be of service to you, and we do look forward to another 14 years of being in business. Thank you very much.